My Team
As your life becomes more complex, so do the challenges of helping you prepare for your future. That's why we believe that a collaborative approach to working together can help.
To better serve your needs, Kevin has strategically enhanced his practice by leveraging the expertise of his colleagues. His colleagues have combined our talents and resources to provide more of the exceptional service and support you deserve and in areas of expertise that help our clients at a higher level.
Leveraging complimentary skills and expertise, our team focuses on Asset and Income Protection, Retirement Solutions, and Personal and Business Needs Analysis.
We work hard to get to know you and your preferences. In doing so, our goal is to help you navigate the world of financial opportunities, make informed choices about managing your hard-earned money, and to help create the secure future you want for yourself and your loved ones.
Each of us has a unique background and set of skills – all of us share the same commitment to serving your needs.
We look forward to speaking with you soon!
My Team
---
Colin F Dooley, CLU®, ChFC®
Associate Wealth Management Advisor
314-744-5258
Colin has been working with Kevin S. Dooley since February of 2006. He has assumed responsibility for securities analysis and portfolio design for Kevin S. Dooley. Colin is a De Smet Jesuit High School and Truman State University Graduate. He holds a Bachelor of Science in Marketing with a minor in Economics. Colin has earned the designations of Chartered Life Underwriter and Chartered Financial Consultant from the American College. A native of Webster Groves and a current resident of University City. He enjoys an active and social life, and playing and listening to music.
As part of the team, Colin:
Holds weekly investment committee meetings
Assists in monitoring of client portfolios
Aligns current portfolios with client objectives
Analyzes Internal and External holdings to assess how well they fit into an individuals plan.
Assists in account opening, transfer, and maintenance.
---
Joy Laux
Office Manager
314-744-5210
Joy has been with Northwestern Mutual since 2000 and has been working with Kevin since 2004. She also has 30+ years of experience in the insurance and financial planning industry, and holds Missouri insurance and securities licenses.

As part of the team, following are some of the general functions Joy handles for Kevin's practice:
Coordinates daily operations to ensure that Kevin's practice runs smoothly
Coordinates service-related questions or issues to ensure appropriate and timely resolution
Completes and submits new insurance and brokerage account paperwork
Expedites the underwriting and policy approval process for all insurance applications
---
Mary Elizabeth Blythe
Communication and Marketing Manager
314-744-5261
Mary Elizabeth graduated from the University of Memphis with a B.S. in Business Administration and emphasis in Finance. She met her husband in Memphis and has four children. Having grown her family, she is now looking to grow her career with the Dooley Team.
As part of the team, Mary Elizabeth:
Coordinates scheduling on Kevin's calendar
Executes various marketing and new business development
Manages Client Experience
My Colleagues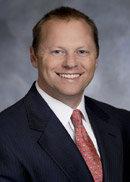 Ben M Lukens, CLU®, ChFC®
Field Director/Wealth Management Advisor
Eric Ames, CLU®
Wealth Management Advisor
314-539-0847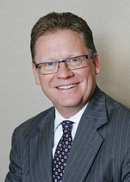 Fred Harre, MBA
Wealth Management Advisor
314-244-0711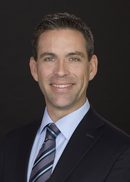 Chris Henley, MBA
Financial Advisor
314-744-5290
Lori Henson
Financial Representative
314-744-5222
Andrew Lich, CFP®, CLU®, ChFC®, CASL®, RICP®
Wealth Management Advisor
314-244-0742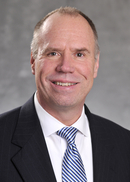 Peter Racen, CFP®, CLU®, ChFC®, CASL®, AEP®
Wealth Management Advisor
314-744-5270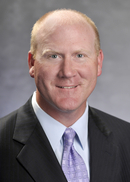 Robert Rubbelke, CLU®, ChFC®, CASL®
Wealth Management Advisor
314-744-5213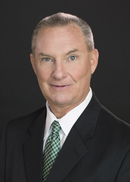 Thomas Tulley
Wealth Management Advisor
314-744-5200